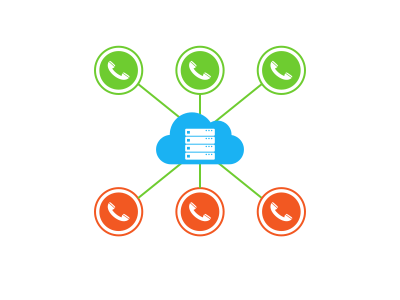 Virtual Phone Numbers
Forwarding calls, SMS and faxes using VoIP technology.
Cloud PBX
Complex telephony of your business and increase of its efficiency with the help of VoIP services.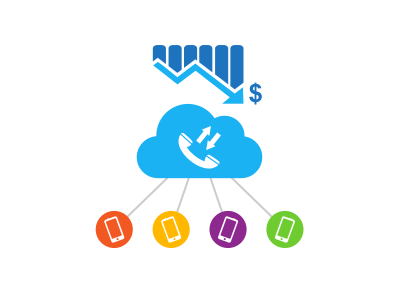 SIP Calls
Cheap domestic and international online calls via SIP-technologies.
Additional Telephone Services
Various extra services for using virtual phone numbers. Install them to optimize your telephony.

Virtual Phone Numbers
Receive and make calls all around the world without being tied to your place by redirecting to Skype, SIP, and other landline and mobile phone numbers.

Virtual SMS Numbers
With our numbers you can also receive and send SMS using virtual mobile numbers using the function of forwarding messages to a smartphone, email or URL.
Virtual Faxes
Forget about bulky fax machines. Get free faxes by e-mail directly in PDF format.

0-800 Service
With the 0-800 Service customers will be able to contact your company absolutely for free at any time convenient for them. This service also provides the ability to forward calls to SIP, Skype and other numbers.

Cloud PBX
Virtual PBX is a handy and effective system of online telephony, requiring no additional costs. Create your own telephone system using various VoIP services without any additional equipment.

VoIP telephony & VoIP calls
Callii.com also provides a lot of extra services that increase effectiveness of your online telephony system, including: IVR-menu, call forwarding and transferring, statistics and calls monitoring, conversation recording, video conferencing, etc.
Cloud telephony services for business from Callii.com
Call Forwarding
Install call forwarding for Skype, SIP or another number.
Voice IVR menu
A handy tool that allows customers to get quick access to relevant information.

Voice greeting
Information message about the company is the first thing a subscriber hears when he contacts you.

Background music
Ability to save the customer from annoying phone rings while waiting for the operator's response.

Blacklist
Creating a blacklist of subscribers will increase the efficiency of employees by saving their time on conversations with unwanted subscribers
Call recording
Recording outgoing and incoming calls will enable you to analyze information about customers, and also to adjust your employees' communication style.

Call history
Statistics for all calls (duration, time, date, etc.) for the selected period.
Bulk SMS service
The ability to deliver important information to hundreds of customers in just a few clicks.

Online calls
Install the widget and let the client call you directly from the site.

Callback
A simple and handy feature that allows the client to contact you, even if he has run out of money on the account.

Custom forward
Ability to set call forwarding parameters best adapted to your needs.

Voice mail
Provide your client with the opportunity to leave a voice message, in case he could not get through or contacted you during non-business hours.
8 Reasons to choose Callii.com
 High Service Quality

 Our company provides high quality service. If you don't believe us, check for yourself.

 Universality

 A wide range and adaptability of services allows you to use it effectively for personal and business purposes.
 Availability

 The price policy of our service will help to control your telecommunication costs.
 Wide Functionality

 A wide range of functions of the service will allow you to adapt it efficiently to the individual needs of your business.
 Comfortable payment methods

 We work with several payment systems at once, so you can always choose the most handy method of payment.

 User-friendly Interface

 Simple and intuitive service interface is easy to use. You will need a minimum amount of time to get used to it.
 International Calls

 By making international calls via our service you can always be sure in the connection quality and adequate price.
 24/7 Technical Support

 Our specialists always work 24/7 for you.